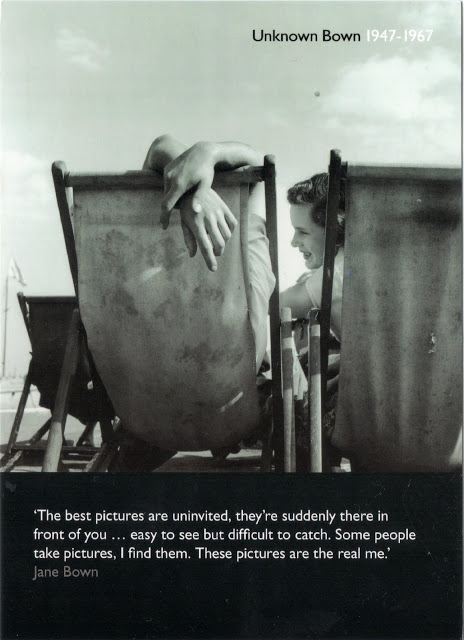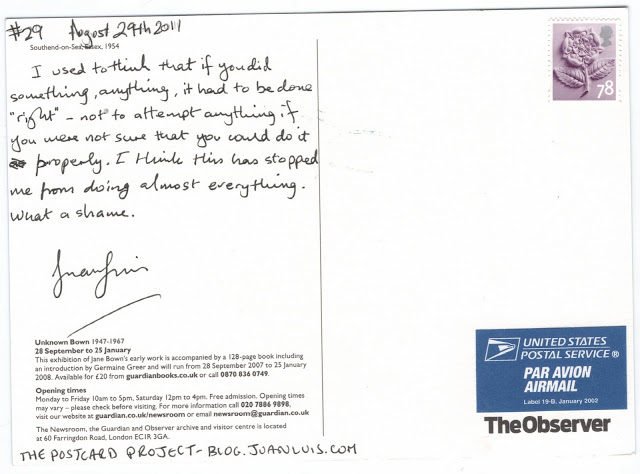 sent from: The High St, Esher, Surrey, UK. destination: Santa Monica, California, USA
    This card is from 2007, when I went to a show of Jane Bown's work at the Guardian archive in Farringdon. It was inspirational stuff, I remember, but I didn't have time to linger on it for one reason or another. I meant to go back and see it more calmly, but never did.
    Doubts are creeping into the corners of my mind about this and other endeavours – why bother, they say, it wont amount to anything. These thoughts have stopped me from taking the leap into the unknown of [name creative pursuit here] for the last twenty-plus years. Am trying not to let them stop me in my tracks on this project.