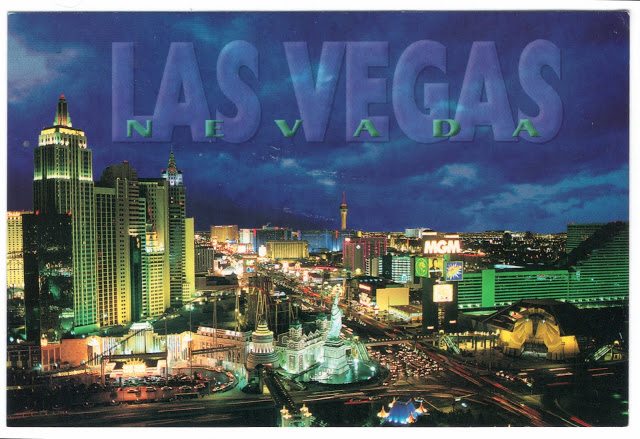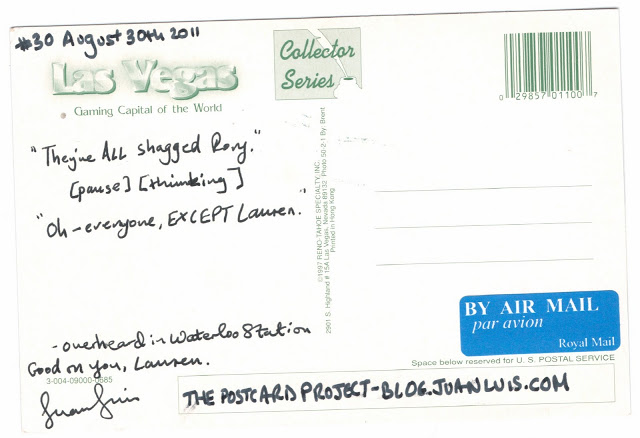 sent from: The High Street, Esher, Surrey, UK. destination: Mill Valley, California, USA
          When most people visit Las Vegas for the first time, they don't imagine a trip with Mum. But that's exactly what I did in 1997, when I bought this postcard. She traveled to Los Angeles to visit me, and we took off on a ten-day jaunt around the American South West, from LA to San Francisco, Vegas and the Grand Canyon. Both of us were left underwhelmed by Vegas, but in part that was because neither of us really knew how we might enjoy this giant gaudy bauble of a place.
           This is going to my friends who got married there. They broadcast their wedding via webcam which a large group of us sat down to watch in the large screening room at ILM while working one Saturday on Star Wars Episode II. Good times.