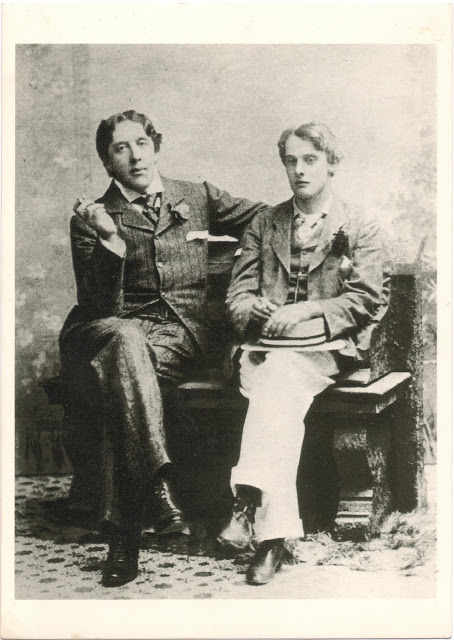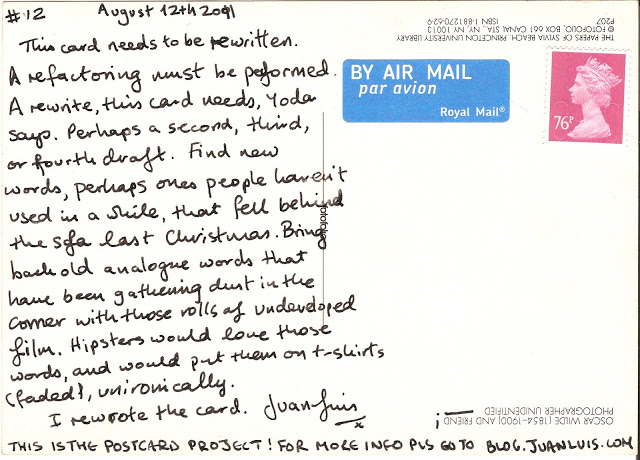 sent from: Berners St, London, UK. destination: Santa Monica, California, USA
I read The Picture Of Dorian Grey when I was a child, and it made a huge impression on me. It felt both literary and transgressive, as though I could read it in public and no one would chastise my taste in books, but it was a book with an anti-hero at its centre, full of murder and a fantastic supernatural premise.
My love of Oscar Wilde's writing only grew as I read more of his work, but it was a long time before I became fully aware of what he had endured at the hands of the law and in the society at large because of his being gay. I don't know if I was unaware of this because I was self-censoring, or if there was a period of hand-wringing in the culture about what had been done to him, and no one wanted to discuss it openly.
Eventually, in the mid-90s this changed with a number of plays, books and a movie (Wilde, starring Stephen Fry) addressing this part of his life.